In an effort to shine light on the atrocity of the 1906 Atlanta Race Massacre, 1906 revisits the moment things changed through the eyes of a loving couple Jimmy and Rose Reed. While Atlanta is blossoming into a progressive city touting Black Billionaires and numerous successful Black-owned businesses, everything becomes upended by a single newspaper headline. While many pieces focus on the trauma that comes through losing your life in a tragic event, 1906 offers that an equal, if not greater, threat existed for every person who lived on as a witness of this historic tragedy. It also serves as a testament to the love that carries us through even the worst times.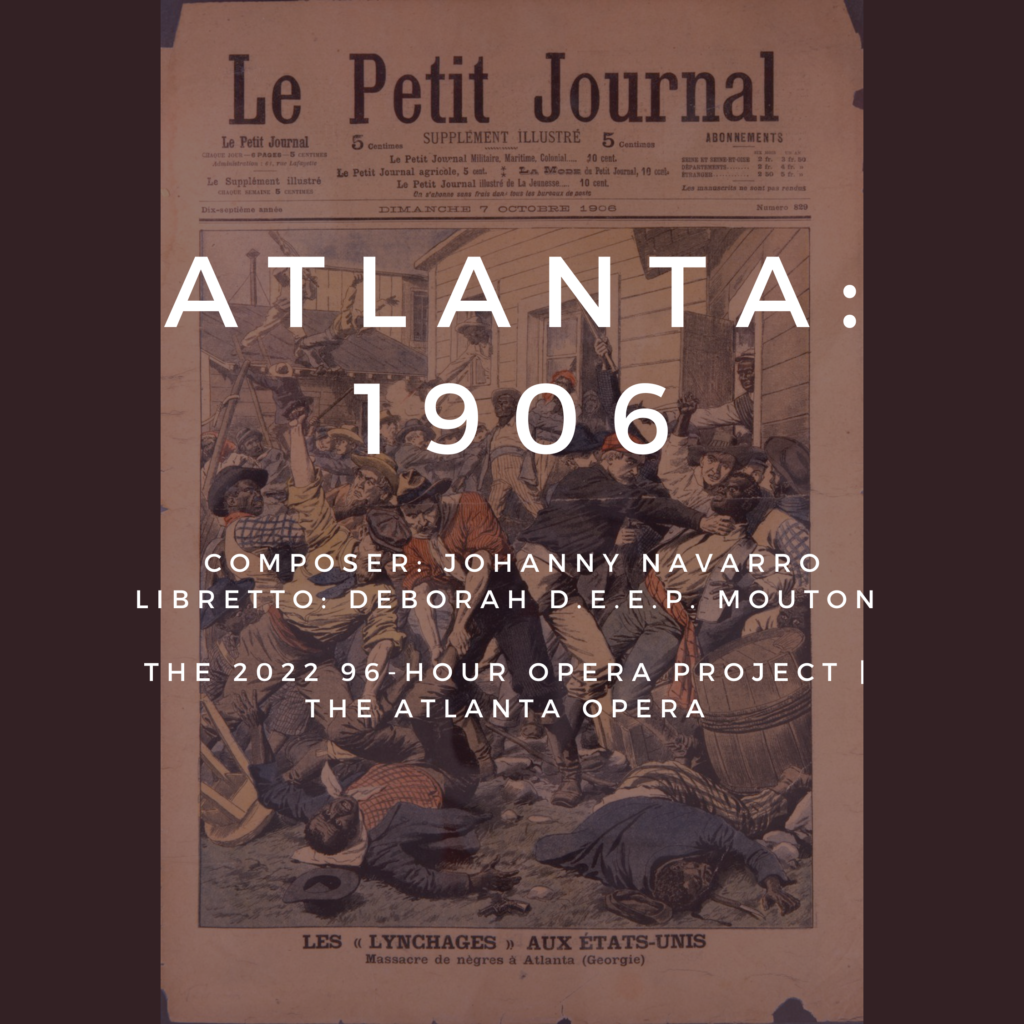 Information
Duration 10′ / no intermission
Premiere June 20, 2022, at the Ray Charles Performing Arts Center at Morehouse College, Atlanta.
Roles (2) Rose Reed (Mezzo), James Reed (Bass-baritone)
Instrumentation Piano