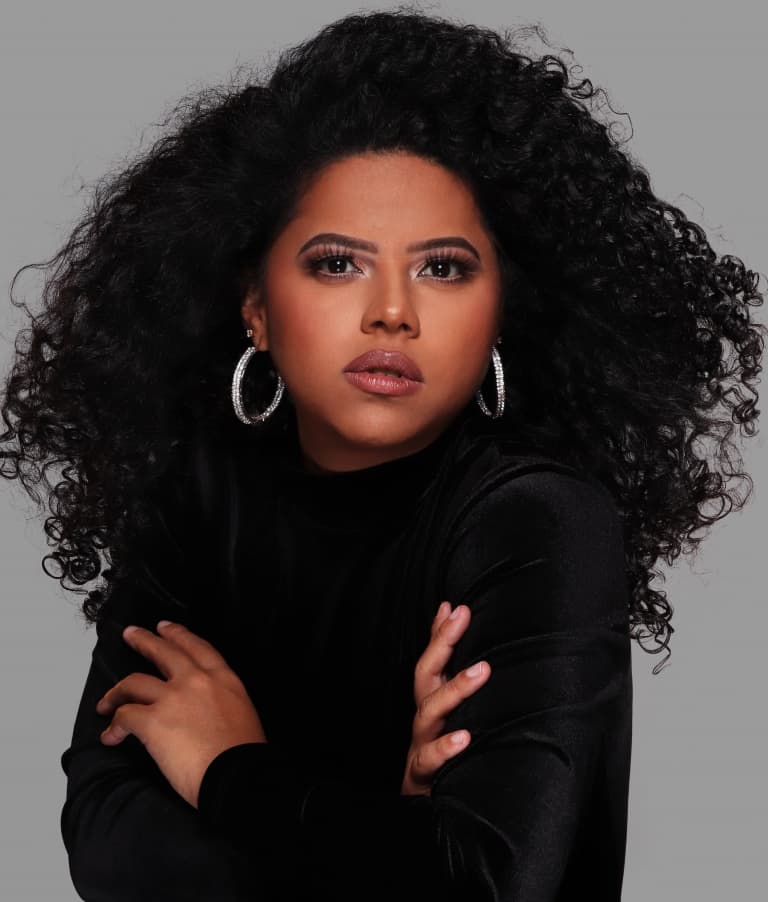 Young composer, Johanny Navarro, is one of the exceptional artists of her generation. Navarro has been commissioned by celebrated soloists Elisa Torres, Luis Miguel Rojas, and Andrea González  Caballero; various ensembles such as The Catholic University of America Symphony Orchestra, the American Harp Society Inc., Coralia from the University of Puerto Rico, and the New World Symphony, America's Orchestral Academy. Chosen by The Arts Club of Washington D.C. for its centennial celebration, her piece Celebration for piano trio (2016) was presented as a commemorative musical piece.
Videntes Stellam for choir and orchestra (2016) was premiered at the Basilica of the National Shrine of the Immaculate Conception in Washington D.C. and televised by the Catholic Television Network, EWTN. With this majestic and colorful work, the composer made her debut with the Puerto Rico Symphony Orchestra, conducted by maestro Roselín Pabón, at the José Miguel Agrelot Coliseum. Produced by the composer, her first chamber opera Frenesí (2017) premiered in Washington D.C. and later in Puerto Rico. Navarro was chosen to participate in the Puccini International Opera Composition Course in Luca, Italia; mentored by composer and director Giralomo Deraco.
Johanny Navarro carries an ample catalog of works rich in variety and deeply rooted in Caribbean musical aesthetics, essentially the Puerto Rican musical culture.
Her work has been presented in Puerto Rico, Cuba, Mexico, United States, Spain, and France.
Currently, Navarro is composing her opera ¿Y los Pasteles? Ópera Jíbara in two acts which was awarded the 2020 Discovery Grants of the Opera Grants for Female Composers of Opera America.